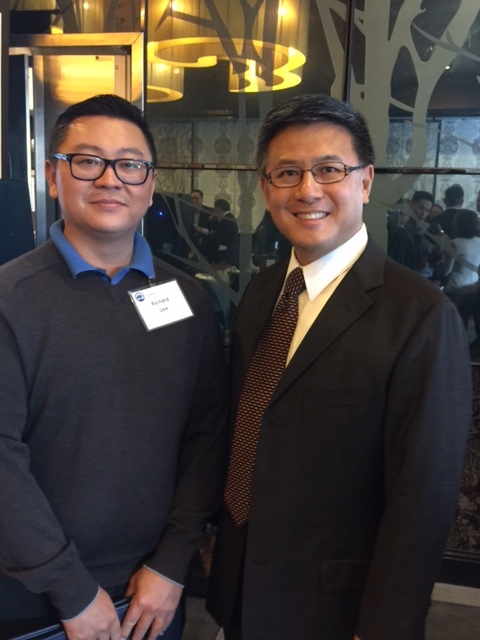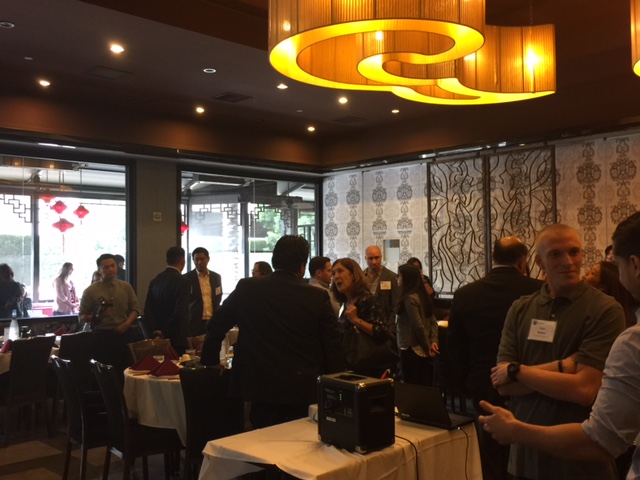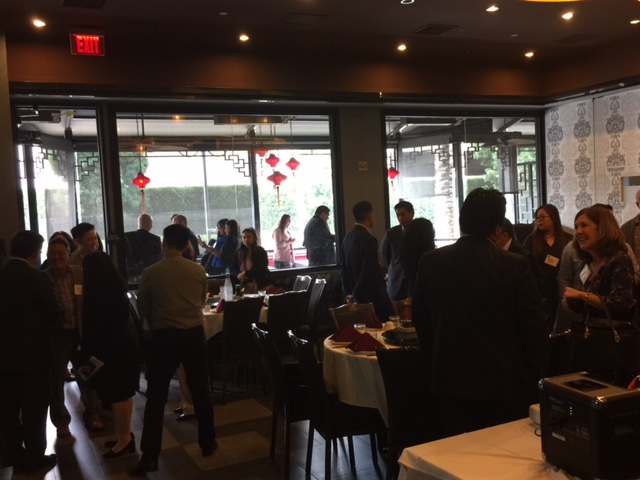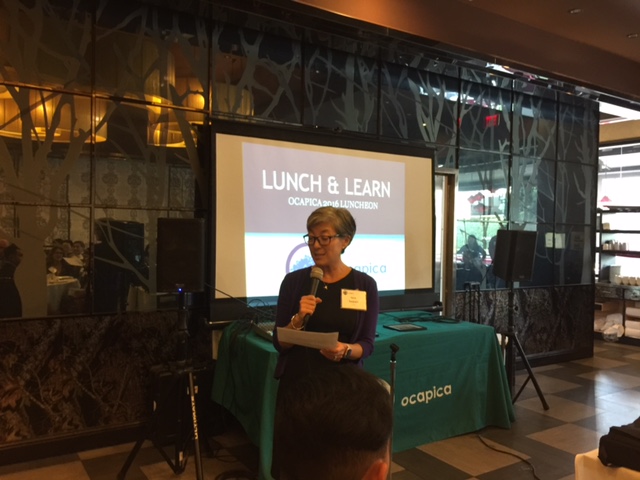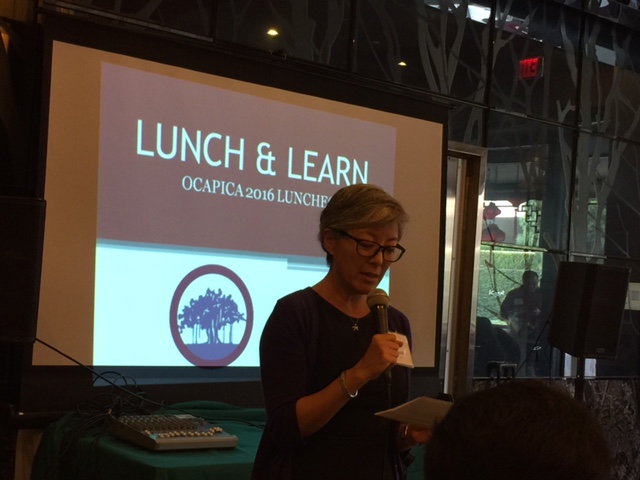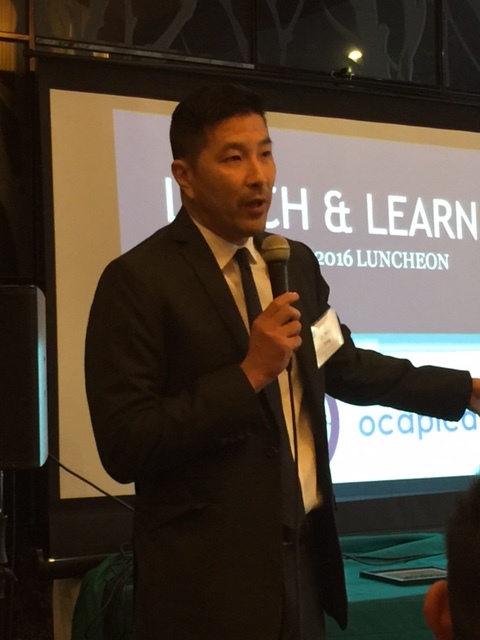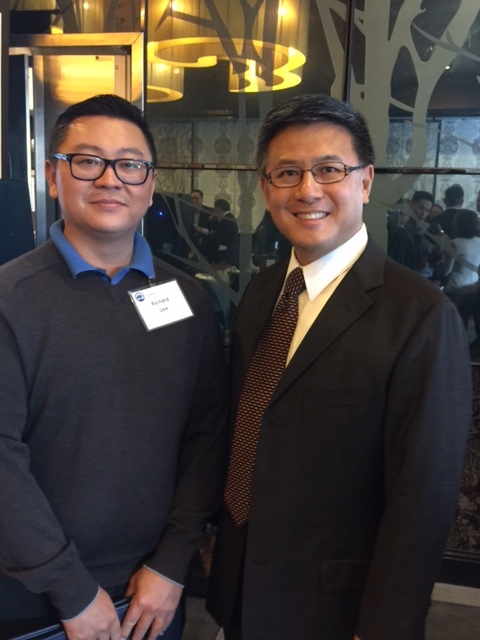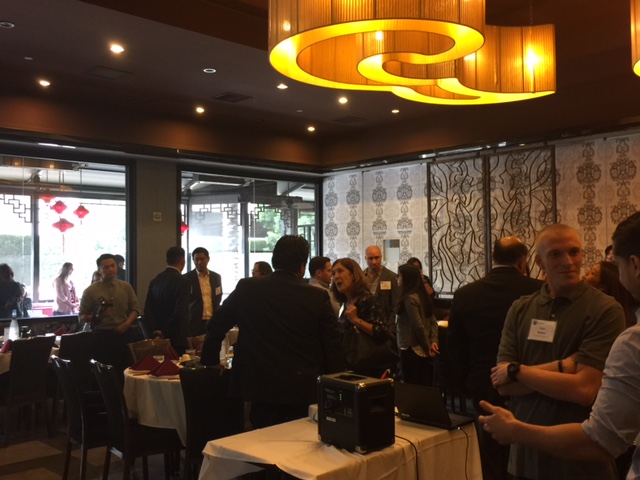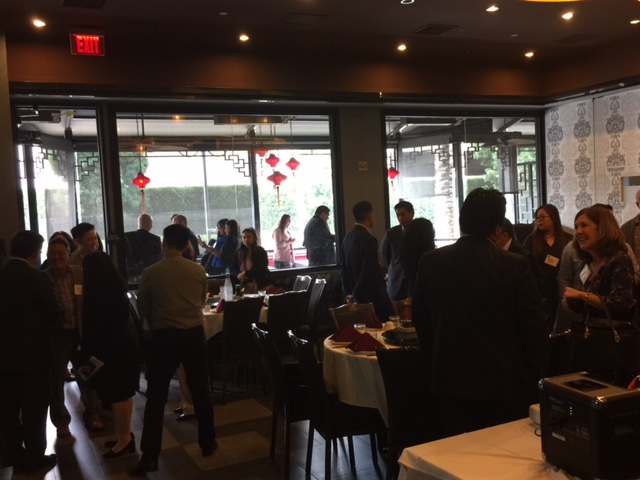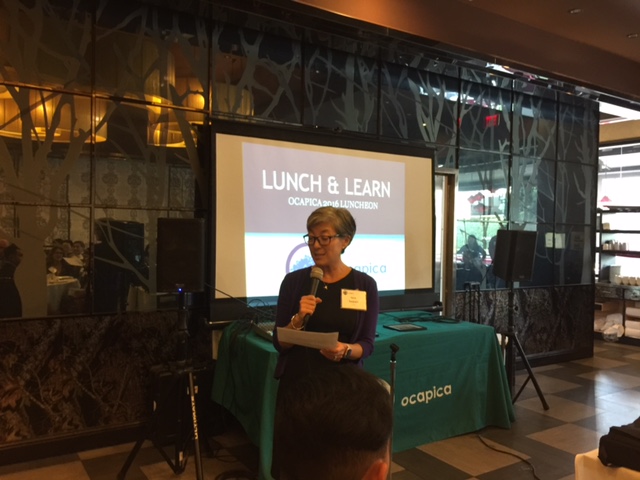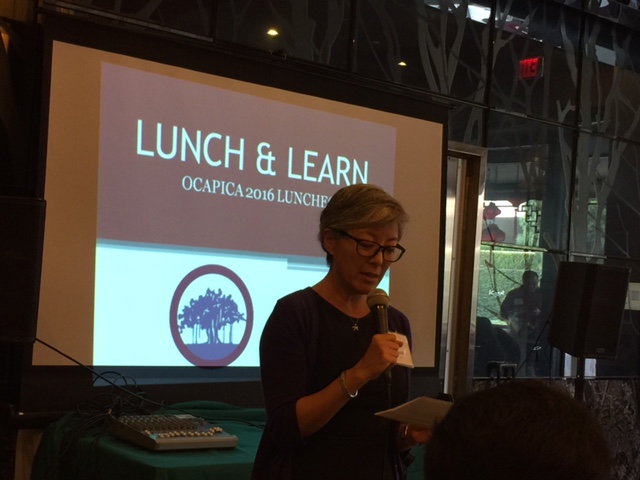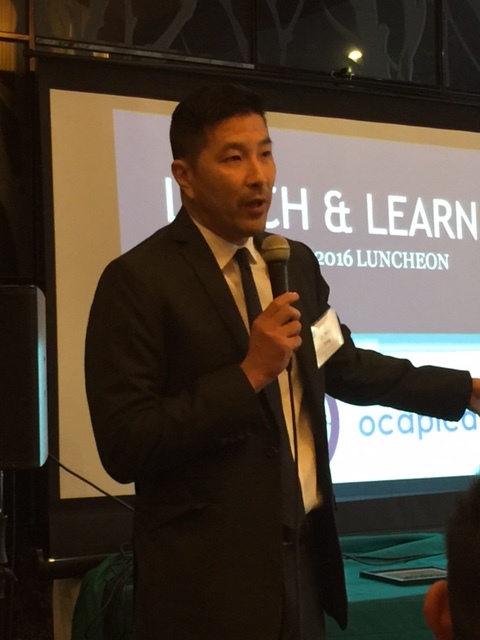 Staff and Administrators attended Orange County Asian and Pacific Islander Community Alliance (OCAPICA) luncheon at Capital Seafood Restaurant (Irvine Spectrum) honorable John Chiang, California State Treasurer program speaker for today's event. Elected November 4, 2014 as California's 33rd State Treasurer Mr. Chiang is the State's banker, he oversees trillions of dollars in transaction each year including the sale of California bonds while also investing the State's money, managing its cash but also has direct oversight of California's various financing authorities that help to provide good-paying jobs, better schools, improved transportation, quality health care including the development of more affordable housing.
Treasurer Chiang was preceded by Dr. Paul Song, M.D., a well-regarded oncologist, progressive activist and biotechnology executive and grandson of the late Sang Don Kim, the very first popularly elected Mayor of Seoul, South Korea but the audience was in agreement Dr. Song is more recognizable as the spouse to journalist, movie and television personality Lisa Ling currently hosting This is Life with Lisa Ling on the CNN network. Our program host Dr. Sora Park performed an exquisite job hosting and guiding the program agenda and activities. Dr. Sora is a long-time professor and Chair of CSUF Department of Health Sciences who deeply supports our local communities and currently board chair of the OCAPICA.
About OCAPICA
The Orange County Asian and Pacific Islander Community Alliance (OCAPICA) was established in 1997 with the vision to build healthier and stronger communities and strives to transform Orange County through innovative programs and strategies that can serve as a model for other individuals, groups, and organizations to follow in efforts to change.